Protecting Sacred Land
We love nature and being on this amazing, epic planet earth, so we choose to represent our home well, keeping it divine. It is powerful to connect with and heal the land. When we practice the art of healing the land, we heal ourselves. Going into the hive is a meditation. Focusing on the sound is like listening to the rumbling of the ocean. It's the echo of oneness. Being with the hive, we are reminded to simply breathe, ground and relax. It calls us to be present with the magic of nature. We are humbled by the medicine they make, and the geometric shapes of the hive that they create.
Empowering Bees & Supporting Life
We have chosen to use top bar hives in our apiary because this style of beekeeping supports the natural way of the bees.  We believe that by supporting their natural lifestyle, it also supports their immunity and strength, and thus their own ability to bee strong enough to keep the pests and bugs to a minimum.  When their immune system is supported, the bees are figuring out how to handle these pests themselves. Our goal is to assist them to become strong on their own.  Most  beekeepers in Hawaii immediately resort to treating their hives with drugs and chemicals when the pests arrived. We use NO chemicals  or drugs in our hives.  We use trays with Diatameasous Earth as a way to support our bees.  We place the trays below the hive, where it doesn't interfere with the bees or their home. A tiny screen is placed above the tray. The holes in the screen are so small that only the beetles can fall through, and the bees cannot. The purpose of it is to kill the beetles when they fall to the bottom.
We check on the hives every 2-3 weeks, removing comb as needed if it is becoming diseased or if they have swarmed and there are not enough bees to protect each comb. We never put any combs back into the hive once it has been removed.  It takes time for them to rebuild comb, which commercial beekeepers avoid by putting comb back in once the honey has been harvested. This allows them to get more honey faster. We believe that the bees want to rebuild and love to use new comb for the health of their hive.
It has been illegal to import bees to the Big Island since the 1950's. In 2008, the Varroa mite arrived on the Big Island of Hawaii. In 2010, the small hive beetle arrived. The combined assault of those pests, which our Big Island bee's had never before been exposed to, caused the dramatic loss of 85% of the Hawaiian bee population, including all wild and commercial bees. From 2010- 2014, there were almost no bees in North Kohala. 15% of the bees that survived adapted to the shifts in nature, and evolved to fend off these other pests. In more recent years they are getting stronger and the population is growing. Our mission is to support pollination, biodiversity of plants, and purity of honey.
Founders of Bee Divine
♥ Dawn & Mariah Barnett ♥
Mother and daughter, Dawn and Mariah have been preserving bees in the North Kohala community for over two decades. They are a family who dedicates their time to creating a more conscious and sustainable Earth. They have over 40 hives on the Big Island that they are the stewards of. Together they practice the ancient healing art of Apitherapy.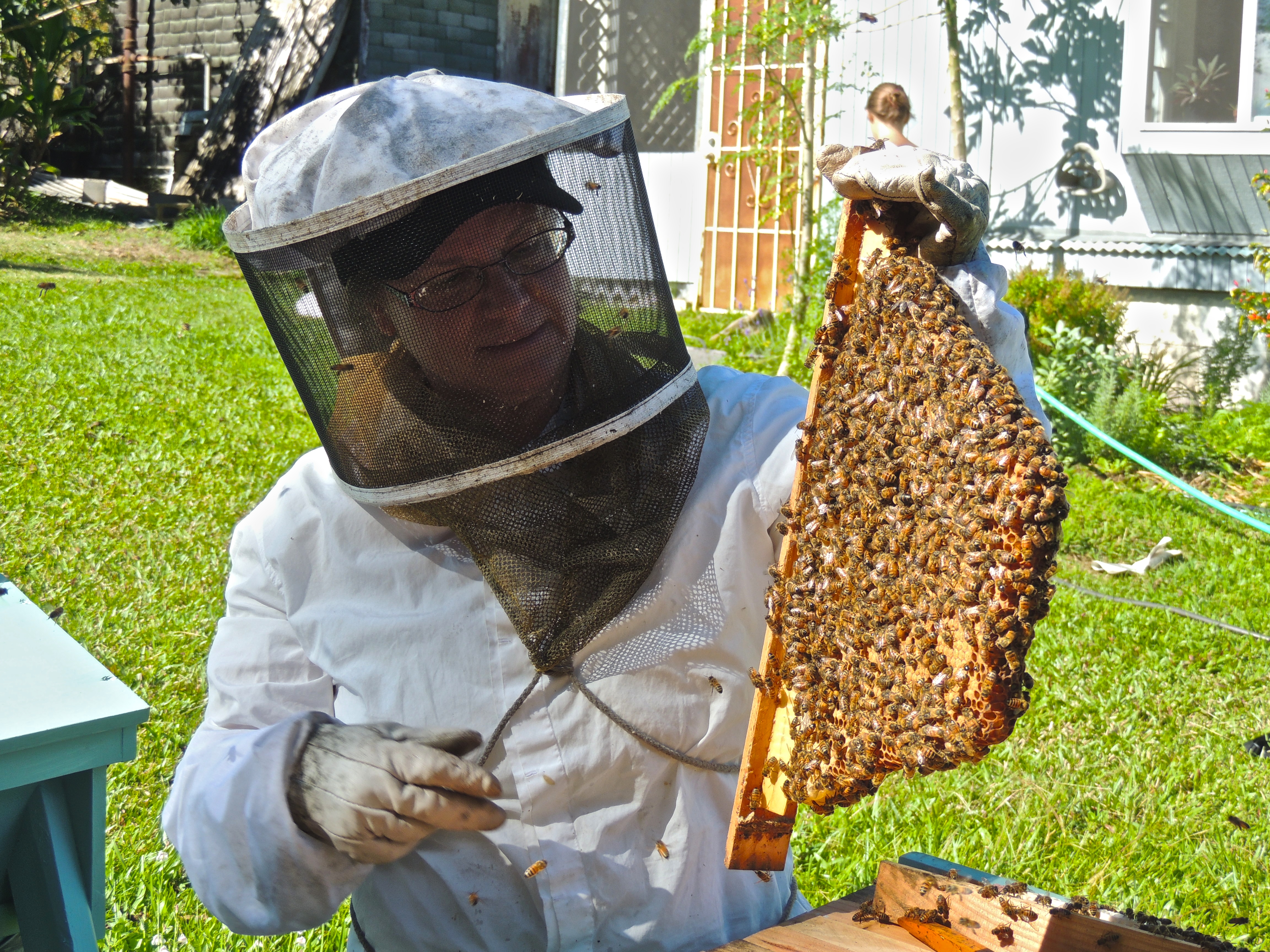 Dawn is a medicine woman and alchemist of propolis and wax. She is passionate about using every part of the harvest to make medicine, healing salves, and candles. She teaches shamanic drum making workshops, is an artist, practices body healing work, and has 30 years of practice as a professional birthing nurse. The wisdom, knowledge, and love that she offers to our community is valued deeply.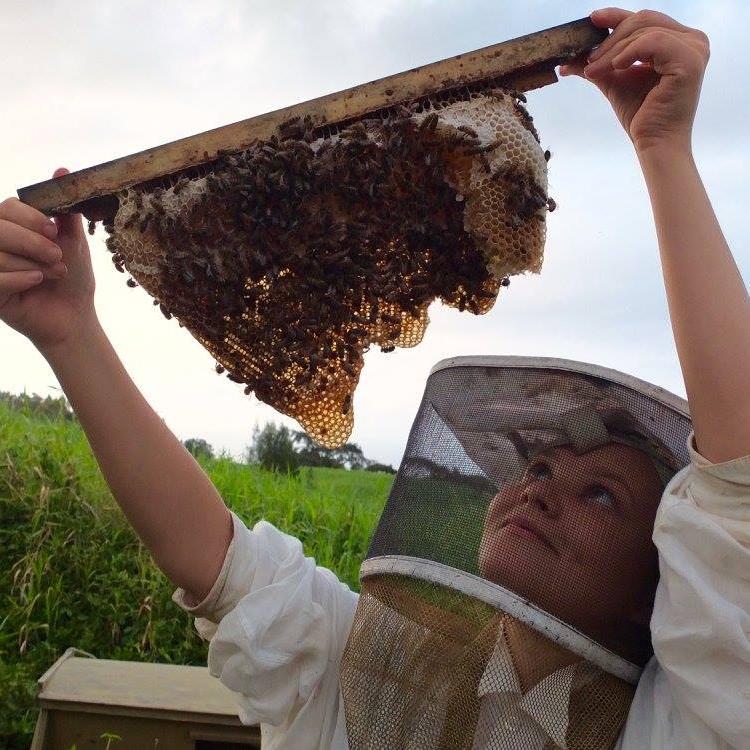 Mariah is dedicated to relocating bees from homes to top bar hives. She is experienced in gathering wild swarms, splitting hives, and is a self taught bee doctor. She can inspect a hive and determine its health. She has a strong vision to make bee knowledge more accessible to the world through educational videos. When she talks about bees, her heart radiates and shines. Her educational videos are available to watch on the YouTube channel BeeDivineHawaii.
As of 2018, Mariah earned a certification in Massage Therapy.