Installation Services
Would you like a beehive in your own backyard? We can bring it to you! If you are looking for many beehives to pollinate your fruit trees or crops, we can make that happen too. Whether you'd like to invest in a new top bar hive, or to invest in a used one, we have the resources for both.
Hive Removal Services
If you have an unwanted beehive in or near your home or building, we have the proper equipment needed and are prepared to come to your home to remove it. If we can, we remove the bees by hand as much as possible because it's kinder than vacuuming them into a box. Vacuuming does not harm or kill bees, but it can be stressful or alarming. We will resort to using the vacuum when needed because it can be helpful in many situations. We do our best to relocate the bees as safely and timely as possible to a new home in a top bar hive.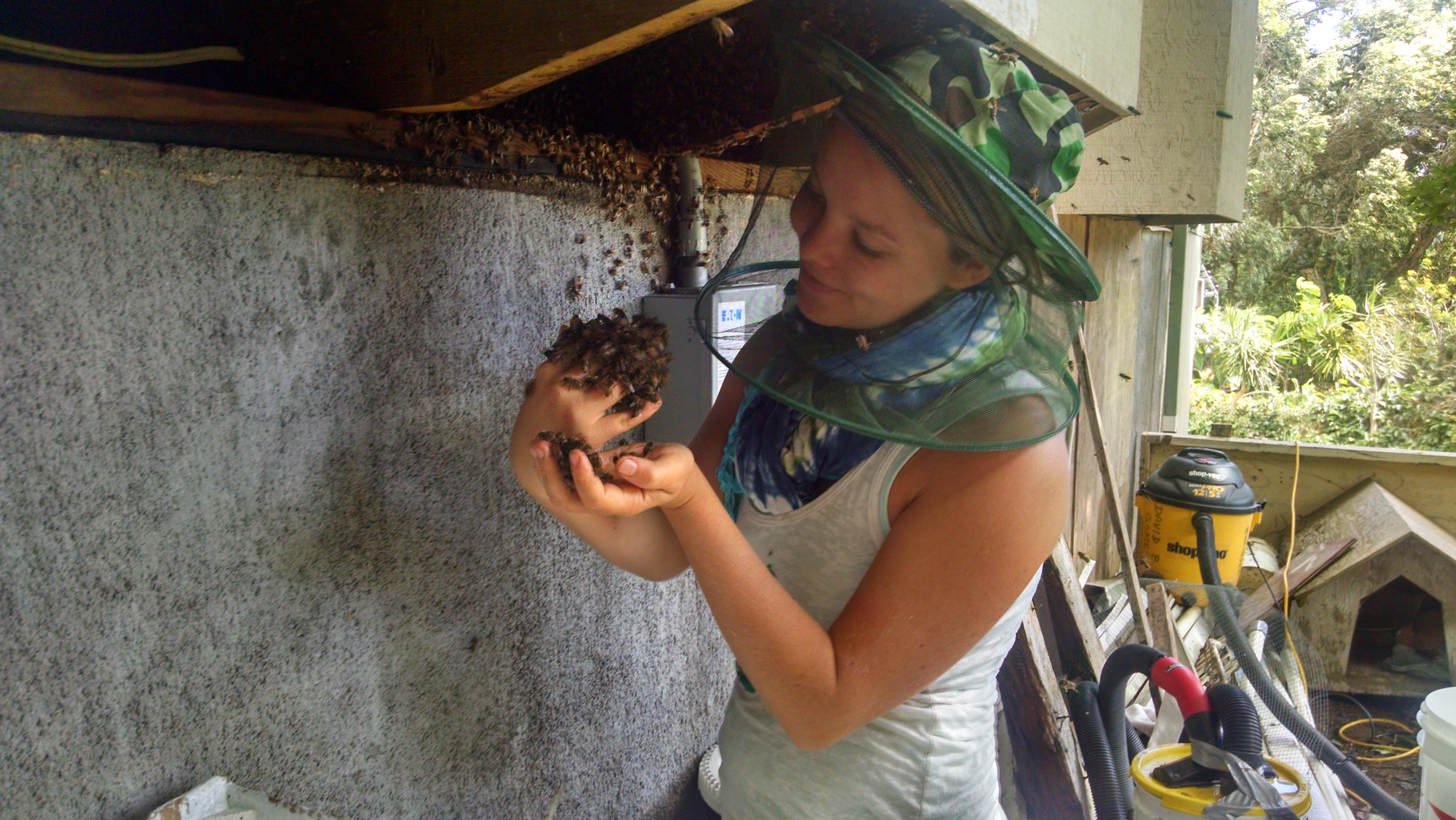 Beehive Maintenance
You can schedule an appointment with us to come to your home to do hive inspections. We can provide extra care if needed. If consistent maintenance is desired, we can create a regular schedule. If you'd like to learn how to caretake bees on your own, we offer educational sessions as well.
Harvesting
If you're interested in having help with harvesting honey from your hive, you can schedule an appointment with us to come assist you. Harvesting honey is a beautiful practice to learn. We understand that this can be nerve wracking at first if you have little to no experience. It's important to understand how to enter a hive kindly with little disturbance to the hive. We offer educational sessions for this as well. If desired, we can provide this service for you monthly.